Share:
Golf in Kauai, Hawaii
Golf Travel Review - Kauai Golf Trip
By Scott Kramer
Unofficially, the Hawaiian island of Kauai restricts buildings from being taller than a coconut tree. About three stories.

So when I check into the luxurious St. Regis Princeville Resort, I'm shocked to be told that my junior suite is up on the 11th floor. Then I do the math: The hotel extends down to the beach - floor 1. The lobby's up at street level -- floor 9. So my room is actually two floors above the street. But the view is jaw-dropping. It spans Hanalei Bay - to the right is where famous surfer Bethany Hamilton met her life-altering fate with a shark. And just to the left is where Gilligan's Island was filmed. But the mile between me and Hanalei Bay is all water. I could lay in my "Heavenly" bed and watch the unimpeded view all day. While listening to the crashing waves. And ordering complimentary French coffee press service from my butler. But golf beckons.

The first course we play is Makai Golf Club. It's a Robert Trent Jones, Jr. (RTJ) design from 1971 - his first solo project ever - that reopened in 2010 after a $6 million makeover. Previously the course was flat. While the bones of the original layout remain, it's now a wonderful resort-style course with plenty of terrain, large greens, deep bunkers, subtle challenges and a high degree of player friendliness. Many of the greens are so contoured that locals claim any putt longer than 20 feet is likely a double-breaker that can be aimed right at the center of the cup.

The course staff tells us that Golf Digest ranks Makai 80th among the Top 100 U.S. courses you can play, while GOLF Magazine lists it among Hawaii's 10 best. The course gets 80" of rain annually, but handles drainage just fine. In fact, the mountain just across the bay is officially the world's wettest spot with 450" of rain every year. While there are no snakes on Kauai, there's lots of wildlife on the course, including roosters aplenty and baby albatross. The bunker sand was brought over from Vietnam in containers, because it's lighter, fluffier and whiter than local sand. And much more playable.

"Kauai offers the best golf value in the state," states Alex Nakajima, PGA general manager at Makai. It's a sentiment echoed throughout the week. Locals can get on Makai for as little as $60, but hotel guests need to shell out $175. If you like jaw-dropping ocean views, wonderful golf, great service and fair holes - and who doesn't -- then it's well worth it. There are several extremely long holes from the tips, however the course's longer holes play downwind more often than not. Shorter holes were designed to play into the usual trade wind. Today, we get Kona winds, moving exactly the opposite.

The front nine embraces the Pacific. Which may be why we see several beachgoers walking the cart paths down to the shore. The downhill, par-3 3rd hole is RTJ's favorite -- its bunker shaping mirrors the distant bay. Shortly after, holes number 6, 7 and 8 along the bluff offer amazing panoramas. Throughout the course, the grass is exceptionally green, and the turf on the greens is so tight that divots are rare.

The back nine is supposed to be easier to score on. I find the opposite to be true. It's more of a links-style layout that's longer and more open. But it also has more wind and water in play. Number 13 is a 231-yard par-3 from the tips that goes right at the ocean. On the green, you'll see a lighthouse that's Hawaii's northernmost point. Next stop north: Russia. Lakes on the final two holes can be very penal: Good scores until this point can quickly turn for the worst. Don't play the finishing holes meekly. Smart aggression will be rewarded. Without a doubt, players of all skill levels will enjoy this layout. There's also a nine-hole course on property.

After golf and some time in the hotel's jacuzzi that overlooks the bay, I head to dinner at Makana Terrace in the St. Regis. From the sushi to the crab salad to the macadamia nut-crusted mahi-mahi, I'm blown away at how tasty it all is. Yet the chef was saving his very best for last: The chocolate chip macadamia nut tart served with sour cream rum raisin ice cream instantly ranks among the best desserts I've ever eaten. And believe me, I've eaten more than my share of good desserts. Already, the jaunt to Hawaii is worthwhile. And I still have four days left!

The next day we drive 10 minutes to the renowned Prince Course at Princeville Resort - ranked by many experts as the state's top golf course. I'm told by the staff that the Seashore Paspalum greens on this 350-acre masterpiece have no grain. They roll like they look. I love it. The course itself is a roller coaster thrill ride, right from the first tee shot. In fact, the severely downhill, dogleg par-4 1st hole sets the tone for the next 17 holes. From the blues - the middle tee box -- you don't need a driver. And in fact, you can keep it in the bag for a while, as it may hurt more than help on many of the holes. In fact, I contend - and then get it confirmed later by a staffer - that this course is a lot more playable for better players from the back two tee boxes. From there, you can use your driver and remove from your landing areas many of the traps and water you're sure to encounter from the blues and whites. This is one tough layout, regardless. It's a tight design that finally opens up on the 8th hole. For two holes that is, until it tightens up again. There are several extreme doglegs, bordered by canyons. In fact, on some holes such as the lengthy and busy par-5 10th, the canyons come directly into play - forcing you to be deadly accurate on both club selection and shot direction. The traps are filled with what's essentially beach sand. Thus, bunker shots must be struck cleanly or else the ball will likely stay put. This RTJ design reopened at the beginning of 2012, after an extensive renovation. It's in great shape and sports amazing views of the ocean and distant mountains. Much of the course dips down into valleys and up hills - the temperature varies by at least 10 degrees during my round. There's plenty of colorful foliage, waterfalls and wildlife throughout. A gorgeous journey, but a very tough golf challenge. One more thing I love: The "Aloha Run" staffers bring us freshly cut pineapple and cold water. The course only sees about 50 rounds per day, so you can play to your preferred pace.

After, we head to famed chef Roy Yamaguchi's The Tavern restaurant in the expansive clubhouse. The grilled ham and cheese sandwich, tomato bisque, and carbonated fresh lemonade are outstanding. As is the service with a smile.

Next it's time to check into the 600-room, 52-acre deluxe Grand Hyatt Kauai Resort and Spa. Located along the beach well south of Princeville, it also offers its own salt water pool, lazy river, water slide, hot tubs, and adult and family pools - all seamlessly laid out amidst black lava rocks on multiple levels. This seems like an island oasis for both families and couples. The beds are comfortable and then some, and the hotel even offers free daily scuba lessons.

Dinner at the open-air Tidepools down by the pool area is amazing. My tropical smoothie with a hint of vodka is the ultimate opener to a layout of sumptuous crab cakes, wasabi crusted calamari, and more macadamia nut crusted mahi mahi. I'm no fool, so I order and devour the molten chocolate cake for dessert. I could have this every night for a month and never get tired of it. As if I was going to watch my diet on this trip.

Next morning, I take the three-minute walk over to the 7,123-yard Poipu Bay Golf Course that reopened three years ago, after a 15-month greens renovation. Although Tiger Woods won the annual Grand Slam event here seven of the eight times he competed, Phil Mickelson holds the course record 59 at this RTJ design. It's wide open, playable for all skill levels, and generally forgiving. There are plenty of subtle contours on the greens, which roll fast, true and predictably. The back nine veers toward the Pacific, and then along it by Hole 14. In fact, I find the last five holes to be among the best collective group of finishing holes I've played anywhere. The 225-yard downhill par-3 17th, which for us played into the wind, is a masterpiece. Then the 18th challenges you with a greenside lake. You truly never want the round to end. This course is on the receiving end of 36" of rainfall every year. The sand is local, but packed much tighter than at The Prince, which makes it easier to negotiate. As my playing partner noted, this course would fit seamlessly into the Wailea Golf complex on Maui - one of my favorite golf destinations -- due to the impeccable layout, scenery, level of challenges, and overall feel. It's simply an awesome resort-style course that's neither too easy nor difficult. Just fun with a very friendly staff.

After golf, I beeline to the Anara Spa inside the Grand Hyatt, for the Lomi Lomi (translates to mixing and stirring) massage. It's the perfect antidote to a third straight day of golf. My masseuse Connie's magical hands reenergize my aching back, so that I can tackle the final two rounds of golf this week.

Dinner at the award-winning Beach House Restaurant afterwards is about a 10-minute ride away. The seafood corn chowder, Caesar salad, panko-crusted calamari, lemongrass and kaffir lime crusted scallops, and some bananas foster with mango sorbetto. Delicious. This ambient establishment was rated among America's 50 most-romantic restaurants for 2013. It's no wonder: Located right on the beach, it sports a huge glass wall along one entire side to enjoy the view. Tiki torches light up the shore at night, while patio diners feel the ocean breeze.

The next day we head to Puakea Golf Course, which opened to the public in 1997 as a 10-hole, par-41 course. In 1992, during the original course construction, a hurricane hit the island. Only 10 of the holes were salvageable, so that's how it opened. Then in 2003, the final eight holes were added during a renovation. This unassuming Robin Nelson design is a find that GOLF Magazine readers ranked 14th best course in Hawaii. Green fees are just $99 for tourists, who account for 70 percent of the tee times. Up front, I'm warned that the trailer clubhouse and the first hole that plays toward Costco collectively make you wonder why you're even here. But then the course quickly turns both beautiful and interesting, throwing plenty of rolling doglegs and elevation changes your way. There are no oceanfront holes nor lava rocks, but this gem of a course has gorgeous Pacific vistas and a really solid design. Pay attention and you should score well, whatever your handicap. Its signature hole, the par-3 6th, is downhill and scenic, with the set of Jurassic Park playing the backdrop. While the newer eight holes have a different feel -- the trees are less mature - the layout and challenge are consistent. It's not the fancy resort golf experience, but it is quite the find. In fact, this course would be ranked among the must-plays anywhere and our group thoroughly enjoyed it. Get here early for the breakfast at Ho'okipa Cafe. It's reasonable, oversized and fantastic.

That night, we check into the 345-room, 10-story Kauai Marriott Resort. A great family destination, it sits in the middle of a little town, in view of the cruise ship dock and five minutes from the Kauai airport. A Las Vegas-style pool - oversized with a middle island, fountains, and bars abundant - is simply spectacular. The rooms are spacious and nicely appointed. There are restaurants and a sports bar on property, and there's plenty to walk to. Of course, the beach is right there, as is the Jack Nicklaus-designed Kauai Lagoons Golf Club, the original home offer PGA Tour's Grand Slam event.

The day I play it's windy. More so than usual by the back nine, I'm told. As in a three-club gust, at times. Although there are 27 holes here, we play the Kiele Mauka and Kiele Moana nines. The front nine rolls smoothly. There are some really scenic holes. That's one thing about Kauai courses - the scenery is so amazing everywhere that it's very easy to get visually distracted and lose focus of your golf game. Frankly, I expected some more beast-like holes from Nicklaus on the first nine and was more than pleasantly surprised that it was a very player-friendly layout. Hmm, what's lurking on the second nine, I wonder. Then we play the par-5 1st hole (second nine holes are also numbered 1-9) into a strong headwind, and it's a four-shot reach just to get there. Within a few holes, we're staring at the Pacific from the front row. Hawaii's longest stretch of contiguous ocean holes - a half-mile's worth, spanning four holes on the back nine - quickly elevates my until-now decent score. The knockout punch occurs on the downhill par-3 5th that flanks the water. Let's just say the Pacific now officially has more golf balls in it than my stand bag. This course has been ranked among America's top 70 and Hawaii's top 4, and it's certainly up there for me, too - for its sheer combination of beauty, challenge, layout and flat-out fun factor.

It's time to take the red-eye home. A rarity, I sleep almost the entire way back home to Southern California. And I'm already dreaming of a return trip.
Revised: 05/16/2013 - Article Viewed 22,172 Times
About: Scott Kramer
---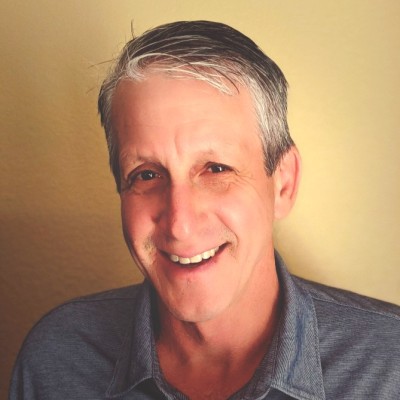 Scott Kramer, former senior editor of Golf Magazine, is a freelance golf equipment writer based in Carlsbad, Calif. - the unofficial capitol of the golf equipment industry. His work can be found on a regular basis in publications, such as T&L Golf, PGA Magazine, Met Golfer, Golf Tips and Private Clubs.
---
More Articles by Scott Kramer
More Related Articles